Accessible Expertise
As a valued Unitec client, you will benefit from access to our highly experienced IT support service desk if and when the need arises. This support is critical in enabling you as an organisation to focus on the core aspects of your business, safe in the knowledge that we will effectively manage your technology systems and processes for you.
Our Centralised Services Team ensures early detection and remediation of issues before they cause downtime or data loss.
Unitec's Unique Proactive Approach
We provide proactive IT managed services using a number of enterprise remote monitoring and management (RMM) platforms to continually monitor the health and performance of your IT network – without disrupting your employees' activities. Our robust RMM platforms support early detection and remediation of issues before they cause downtime or data loss. We also generate regular reports providing insight into your IT system, including the business value and services being received, helping you to plan and budget for future IT expenses.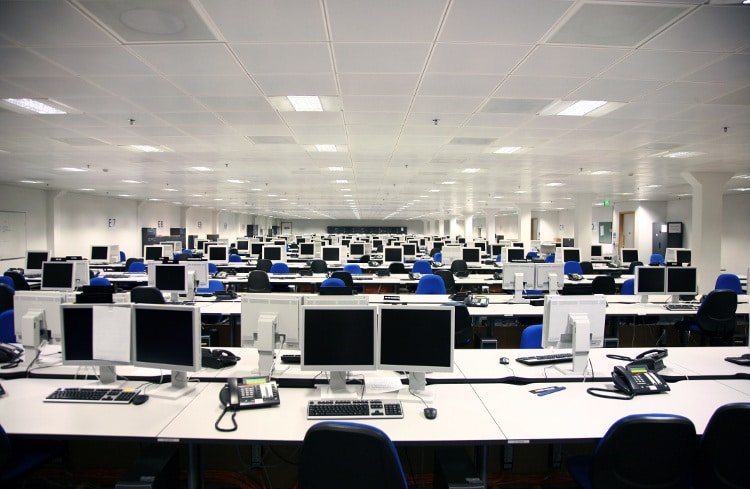 Accessible Expertise with access to a tiered, experienced service team.

Improved Customer Satisfaction with our professional approach to service delivery and risk of disruption to business operations.

ITIL Framework in identifying, planning, delivering and supporting IT services to your business.

Automate IT Tasks and move from job-driven to process-driven operations.

Expert Advice & Recommendations resulting in improved service performance and delivery

Industry Leading Response Times to P1, P2 and P3 incidents

Strong Integration with account management, sales & procurement teams ensures requests are dealt with quickly and efficiently.
Unitec Service Fact
Each month our clients report a satisfaction rate of over 95%
We changed IT providers to Unitec Solutions a few years ago as we had some issues which we were unable to resolve. They very quickly solved those issues, and any support calls since have been responded to and fixed in a similar manner. We also upgraded our IT systems and infrastructure recently and Unitec have guided us through this process with ease. They are very professional and extremely competent and have come up with very innovative and efficient solutions to suit our needs. Unitec have become an integral part of the running of our business and I would have no hesitation in recommending their services.
We have been working with Unitec for over 5 years – we have found them to be very professional in their approach and their response times are excellent. They have worked with Waterford Stanley on a number of successful projects where their knowledge was invaluable; from site consolidation, virtualisation and consolidation of servers, backup solutions and roll-out of PCs. They are also very proficient in handling our day-to-day support calls. Unitec have a great level of expertise within their company which gives peace of mind that, for any problem we may encounter, we will be advised correctly and the issue will be resolved promptly. I would highly recommend working with them.