On-demand access
Due to rapid technological advancements and the widespread adoption of high speed internet services, more and more businesses are moving their operations towards "the cloud". In doing so, they are availing of on-demand access to a shared pool of computing resources – from applications to data centres – over the internet on a pay-for-use basis. Cloud services alter the way in which organisations operate, both internally and externally, and provide them with the capabilities to store and process data in third-party data centres.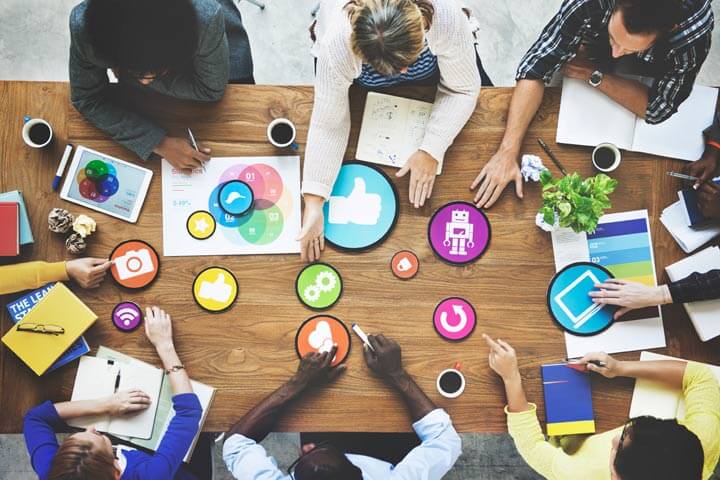 Benefits of choosing cloud computing services
Avoids upfront infrastructure costs
Enables the quick deployment of applications and services
Improves manageability
Lowers overall maintenance
Allows for rapid adjustment of resources to meet fluctuating and unpredictable business demands
Adopting a cloud model permits businesses to rapidly adjust resources to meet fluctuating and unpredictable system demands.

Scale up, scale down
Unitec has been providing a range of cloud solutions to their clients since 2009, including public, private and hybrid models. As a result of this experience, our team can successfully advise on the most appropriate cloud solution for your organisation by taking into account the stage you are at in the cloud implementation process. Furthermore, Unitec understands that business needs change, and so we facilitate the ability for companies to scale up as computing needs increase and scale down again as demands decrease.
More about what we offer
Dedicated Cloud infrastructure operated solely for a single organisation. This particular model involves a distinct and secure cloud based environment in which only the specified client can operate.
Services and resources such as applications and storage are rendered over a network made available to multiple clients using the same infrastructure.
A composition of two or more clouds that remain distinct entities but are bound together, offering the benefits of multiple deployment models. This approach enhances the flexibility of organisations as they only pay for extra compute resources as and when they are needed