How hosted PBX works
Log in to the PBX Portal on our website

Manage your own account

Add and remove users as you wish

Each user has a desk phone with voicemail which can be accessed on multiple devices such as mobile, computer or tablet
Features include music on hold, call parking, paging, call recording, least cost routing, conferencing, call hold and IVR.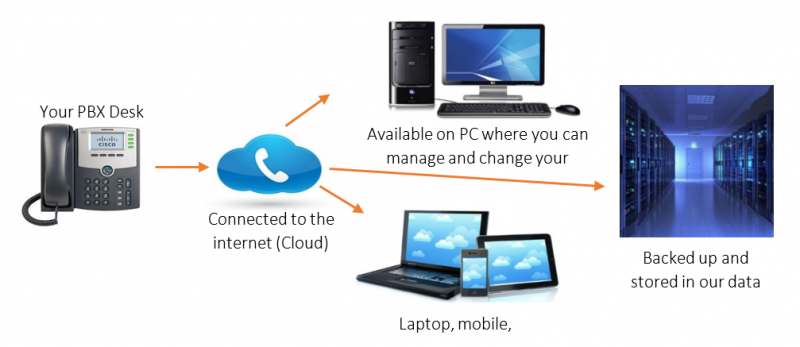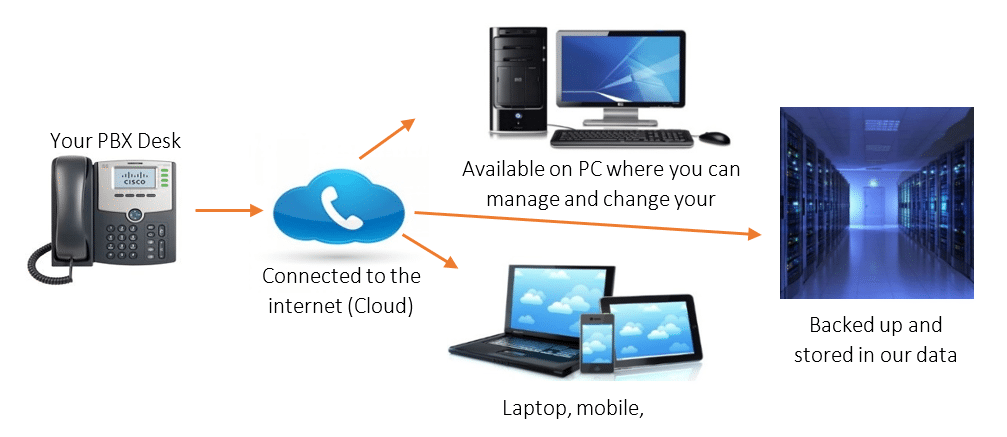 All IP telecoms packages include:
Voicemail to email: receive to your inbox as audio file. Fax to email.
Eliminate line rental and costs of calls between branches
Self-service portal available via web interface
No maintenance or service charges
Unlimited email support
Free local, national and UK calls
Free calls between your multi-location branch/office
Unlimited devices per user; smartphone, deskphone, tablet, PC, etc.
How the Service Works
Unitec utilises your existing broadband infrastructure. The voice is converted on the customer's site to Voice over IP and the traffic is prioritised out across the broadband link. Unlike other providers the Voice over IP data is transited to our peers without any conversion to traditional voice allowing us to keep our call charges low and transit delays to a minimum.
In the case of the service provided by Unitec the voice packets are carried from your office broadband link to our Hub which is located at the heart of the Irish Internet.
Why Choose Unitec as your Telecommunications Provider?
Receive a fully supported hosted phone system

Access to our online user portal

24/7 network availability

Up to 70% call saving against existing operators

Support desk with industry leading response times

Unlimited calls to Ireland and UK landlines

Flexible payment plans with our leasing solutions